Shiftium
A simple and easy attendance management tool.
Github
Features
Email / Google Login
View history to 30 days
Simple UI
Auto send to discord ( with webhook )
Admin panel *1
*1 Admin panel is available only if admin_users is used
Screenshots
The image was taken when the product was still under development.
Login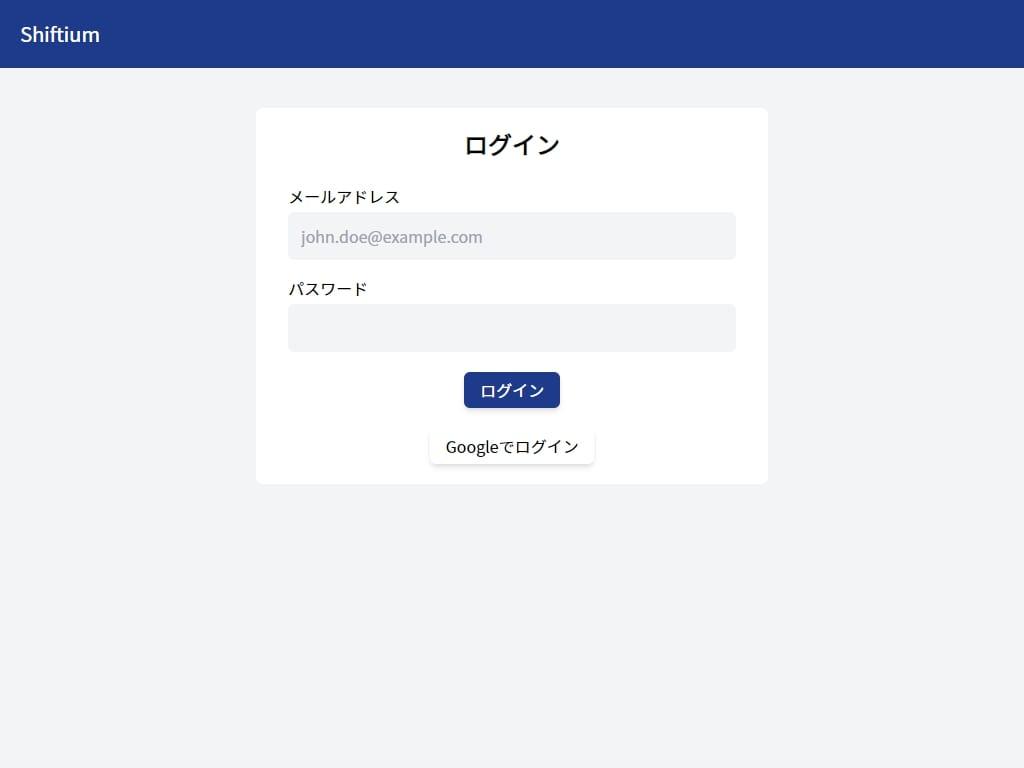 Dashboard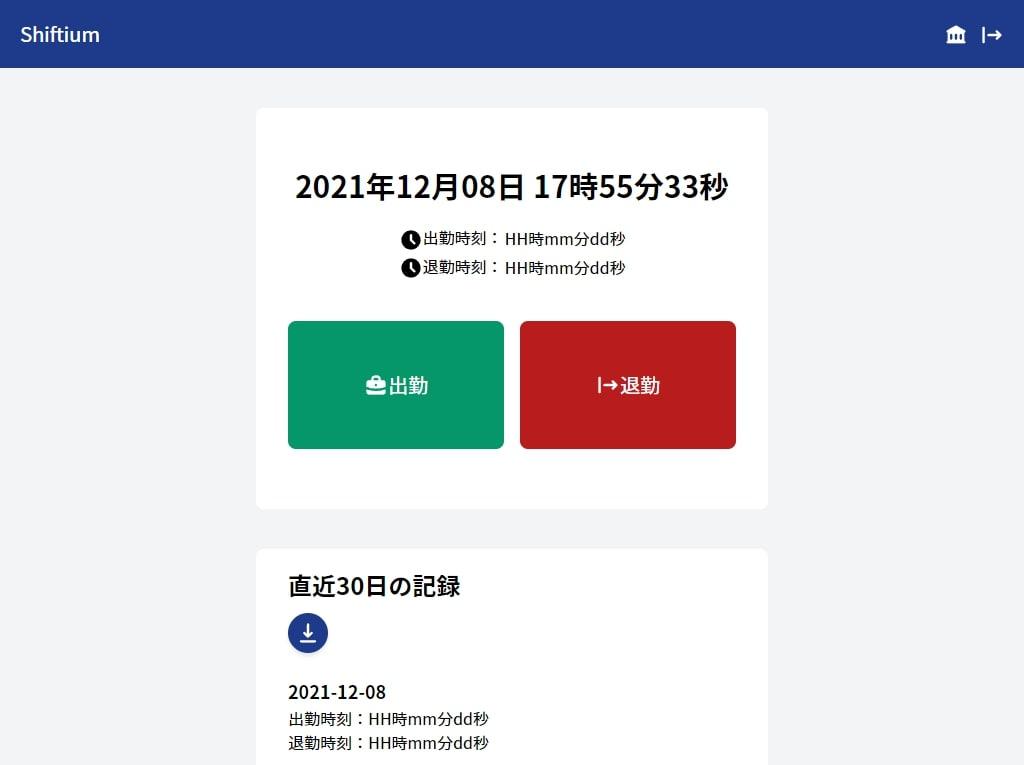 Admin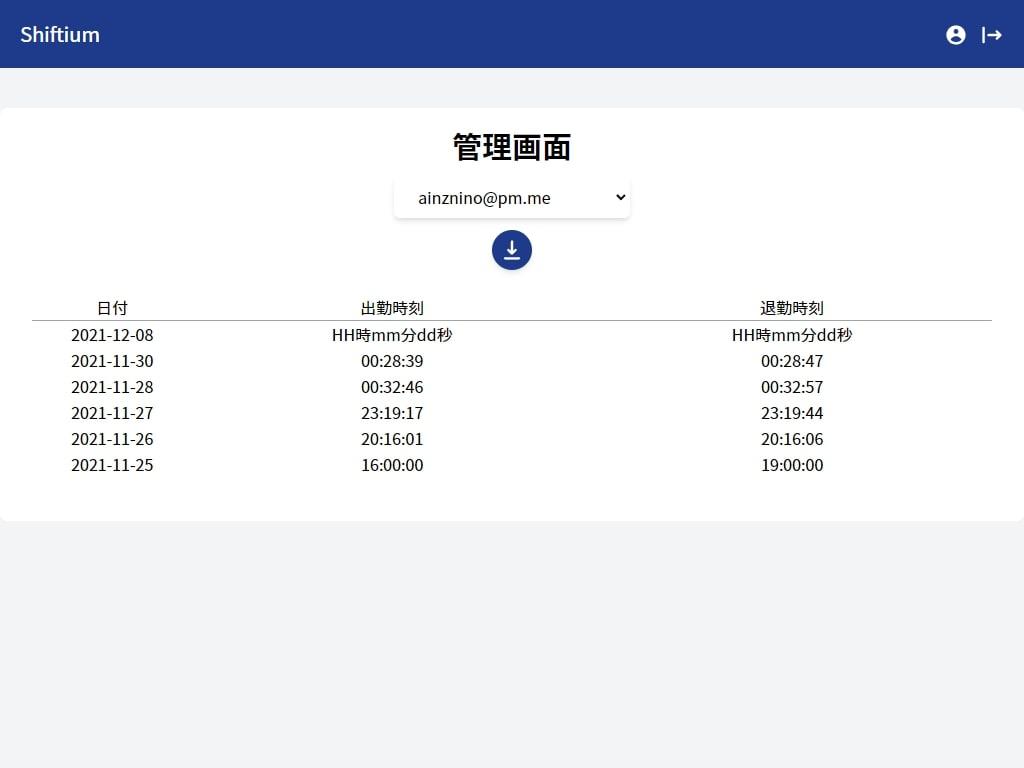 Known issues & Notes
It will not be allowed to leave work after 24:00
Slow login process
Can't press leave button
Sometimes cause 500 error
Shiftium is currently under development, and various errors may occur.
If you have any problems or improvements, please feel free to submit an issue from the repository.
Repo
License : Apache-2.0
Please refer to README.md for usage instructions.
Github